Cowboy and Cow Costume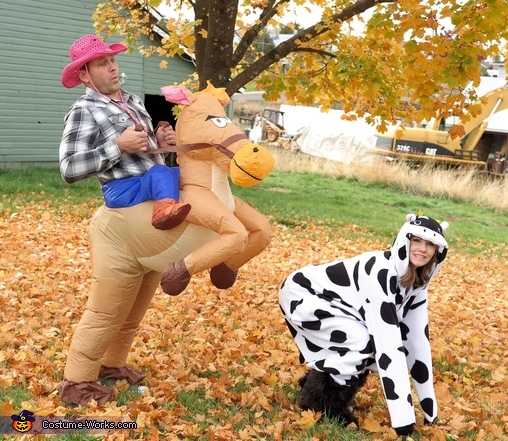 Cowboy and Cow Costume
A word from Marietta, the 'Cowboy and Cow' costume creator:
It all started out with the cow onesie and developed from there. We are punny, yes punny, people. Love puns and if our costumes can make people laugh beyond just the looks then we feel like we succeeded. For example: How can you see me? I am COWMOOflaged. Did I make a MOOSTEAK?

My husband is the cowboy and I am the cow. Hope you find this aMOOzing!