Cat In The Hat Family Costume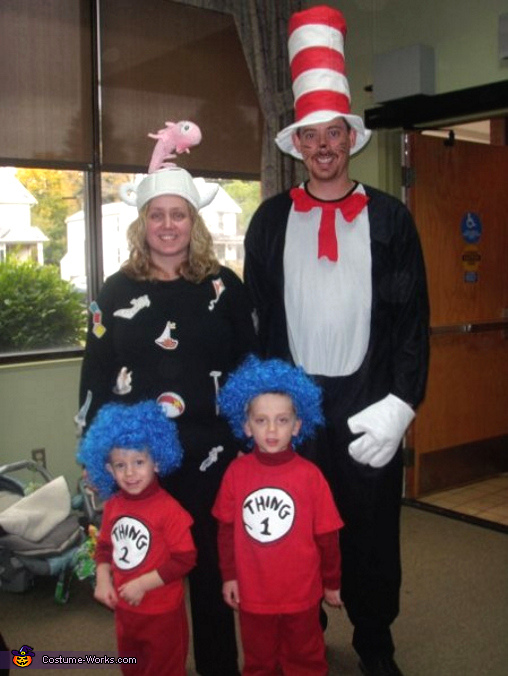 A word from Christine, the 'Cat In The Hat' costume creator:
Dad loves to read The Cat in the Hat and other Dr. Seuss books to our two boys. While on a business trip earlier this year, he bought them Thing 1 and Thing 2 shirts. That's where the inspiration came for our costumes.