Bouquet of Flowers Baby Costume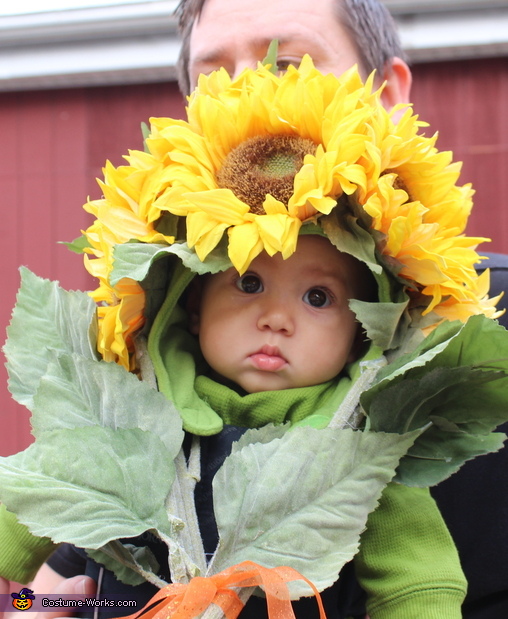 My first Halloween <3
A word from Nancy, the 'Bouquet of Flowers' costume creator:
My granddaughter Sky. She was 6 months old (2012). I wanted to make a costume that she could wear while her dad held her (and wouldn't annoy her). This was the easiest costume I every made. Took 20 minutes!
You need: a dozen artificial sunflowers (around $20), a green winter hat with ear flaps ($10), and a hot glue gun!