Barbie and Ken Costume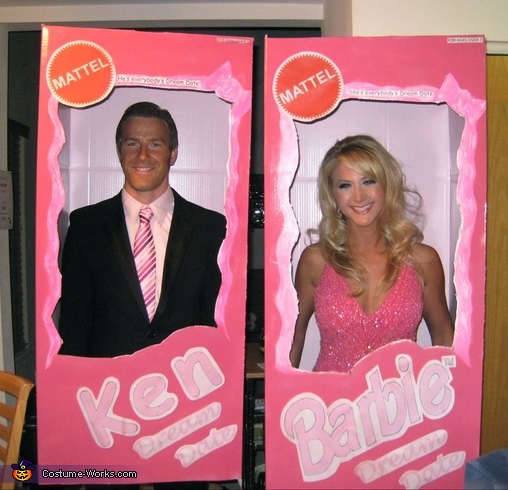 Barbie and Ken Costume
Check out "how-to" instructions for home made Barbie in the Box Costume.
A word from Erika, the 'Barbie and Ken' costume creator:
I made the boxes myself; here are the instructions:
I bought 2 U-haul Garment boxes, cut the bottom out and then cut the front in the shape of a doll box opening. Then I spraypainted the inside light pink, the outside bright pink and painted the ribbons around the cut-out in the front.
I also downloaded, enlarged and printed Mattel and Barbie logos, and made and printed the Ken logo as well as the other phrases.