Newly Old Costume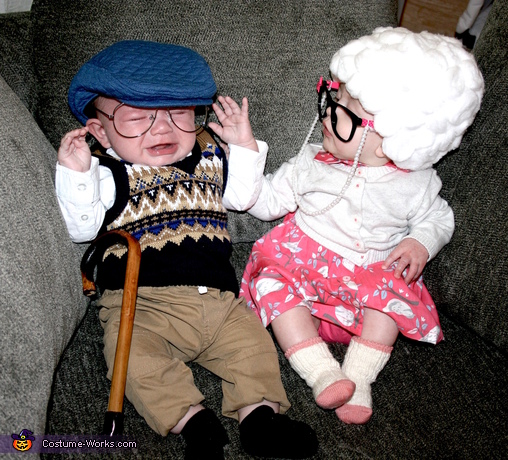 'It's okay, I'm here'
More views:
(click to enlarge)
A word from Keirston, the 'Babies Grandma and Grandpa' costume creator:
Baby Silas (4 months) and Baby Gabrielle (5 months) dressed up as grandma and grandpa. We were trying to come up with some unique but super cute and easy!

Grandpa: a sweater vest, khakis, white polo, cabbie hat, kid aviators with lenses popped out, a bamboo cane cut shorter with electrical tape in the end, and old man adhesive eyebrow (used for mustache)

Grandma: a floral dress with cardigan, cute glasses with pearl necklace, baby hat with cotton balls glued to the top.