Abby Cadabby Baby Costume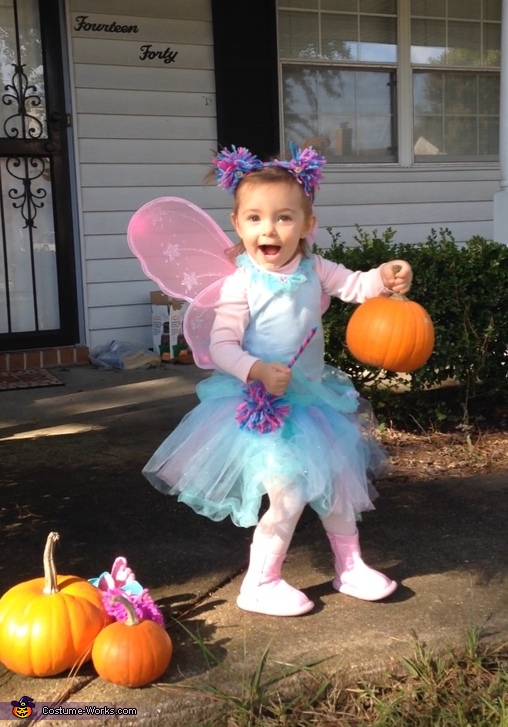 Abby Cadabby
A word from Andrea, the 'Abby Cadabby' costume creator:
Jacelyn (or Jaci) is 18 months old and she has loved Abby Cadabby ever since she was an infant. I asked her what she would like to be for Halloween and she picked up her Abby doll and screamed, "Ah-Bee!!" I looked online, but just couldn't find a costume that I liked, so I went on the search for materials. I made everything expect for the pink undershirt, stockings and boots. I probably only paid about $20 for all of the materials, and she absolutely loves it! She kept begging to wear it as I would make it or try it on her.
This picture is very funny because Abby Cadabby, on Sesame Street always accidentally turns things to pumpkins. I love it!