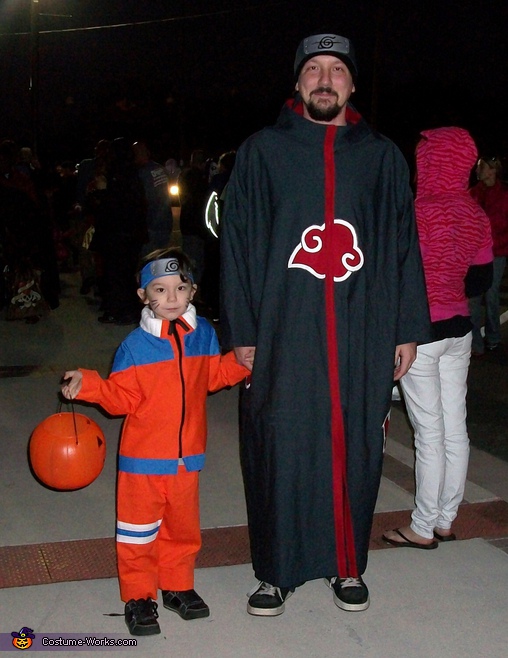 Naruto & Akatsuki Cosplay
More views:
(click to enlarge)
A word from Rhonda, the 'Naruto & Akatsuki' costume creator:
My son (as Naruto) & husband (as Akatsuki member) from the anime series Naruto. He wanted to dress as his favorite ninja & for Daddy to dress up with him. I was unable to find one in his size that wasn't over priced & looked good. It's basically just a pants and coat patterned from some existing clothes. I added the details with applique & fusible webbing. The headbands are fabric with cardboard painted with silver & black paint then glued on. Akatsuki robe is made of plain black fabric with velcro closure and appliqued clouds. Total cost was under $20 (most on fabric & coat zipper) for both costumes as I had a lot of the other materials on hand already.
http://jtribecreations.com