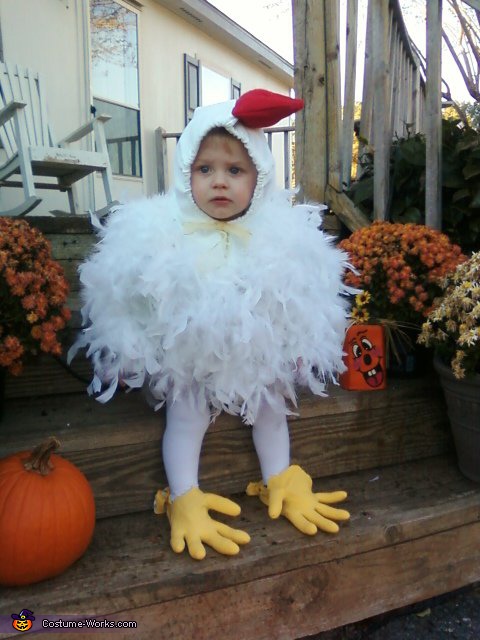 Mikee the Halloween Chicken
A word from Gwen, the 'Halloween Chicken' costume creator:
I made this costume for my grandson Mikee. I used a zip up hoodie with a white t-shirt sewn inside with batting stuffed in between the two for fullness. White boas were sewn on the hoodie and the red on top was made with felt.