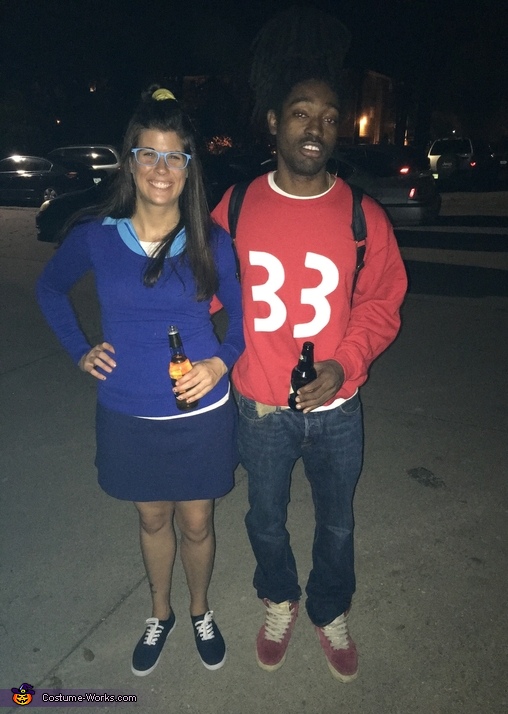 Phoebe & Gerald (Hey Arnold)
More views:
(click to enlarge)
A word from Samantha, the 'Phoebe & Gerald' costume creator:
I am dressed up as Phoebe and my boyfriend is dressed up as Gerald, from the show Hey Arnold! I bought the glasses and shirts at a goodwill and ordered a skirt online from target. I also found the shoes and backpack at target. I teased my hair in front and put a yellow bandanna in my hair as a ponytail. My boyfriend bought a red sweatshirt at Walmart, and some white felt. He sewed the number "33" onto the front and put on a pair of jeans and some red shoes he already had. We put his dreadlocks up in the air with two ponytail holders and made them stand up.