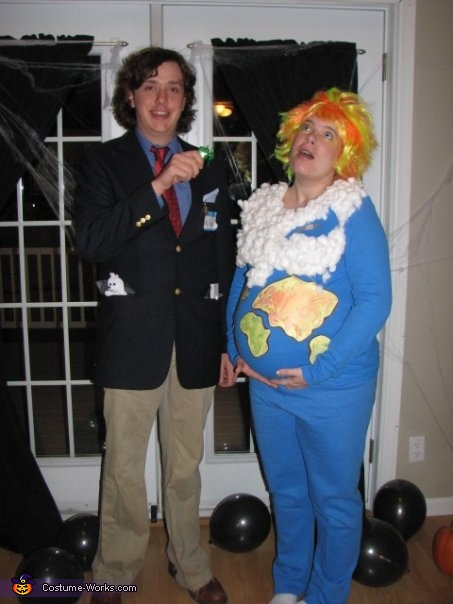 Al Gore and Global Warming
A word from Rebeckah, the 'Al Gore and Global Warming' costume creator:
When I was pregnant with our first daughter, i was as BIG AS A PLANET! (And overheated too, for that matter.) Since Halloween is my birthday, i didn't want to miss out on dressing up. My husband and i always love conceptual costume ideas and within moments of brainstorming, this idea was "Born." It was a total hit! My husband is Al Gore, and my body is the ocean, my belly the earth and my hair the hot, hot sun. In between is a sad, sad hole in my ozone layer...Be good to "Mother Earth!"