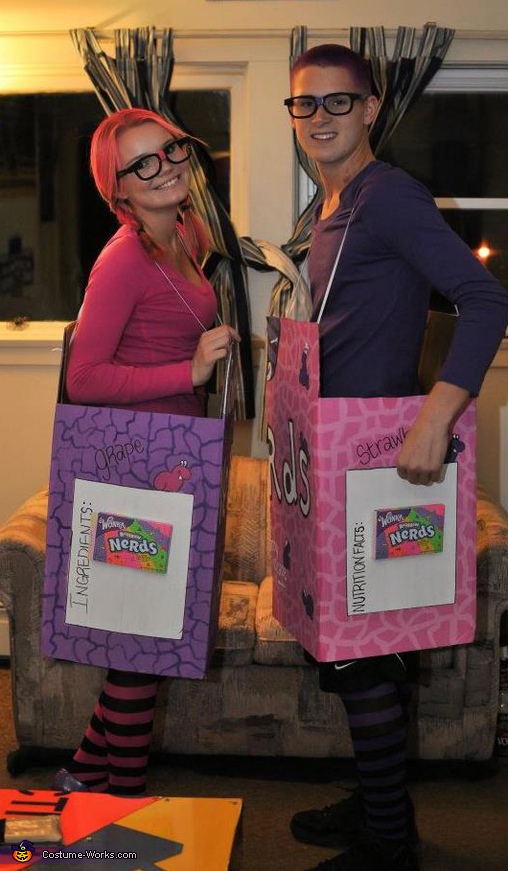 We also attached a box of nerds to the side of each box just for fun!
More views:
(click to enlarge)
A word from Patience, the 'The Nerds' costume creator:
My boyfriend and I came up with this idea when we were eating the small candy box of nerds. We planned to each be a side of the nerds and then we came up with...
Read more »