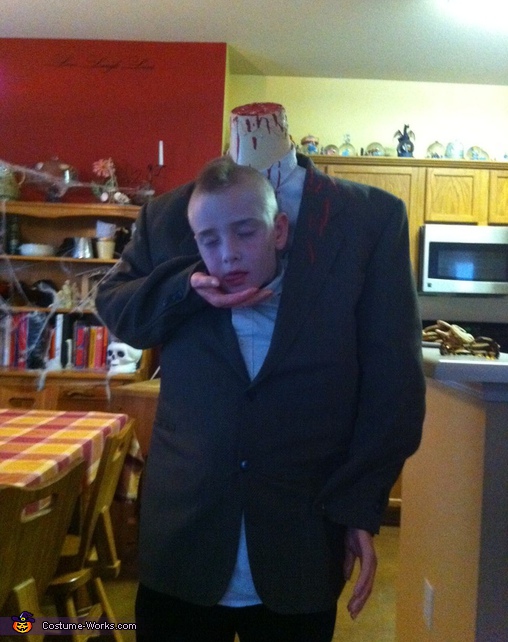 Severed Head Man Costume
A word from Kelly, the 'Severed Head Man' costume creator:
This is my 9 year old son, Tyler. He came up with the idea of wanting to be a headless man and we just went from there. He has a rolling backpack on with stuffed towels inside holding up the man's body. The severed neck is a painted sand pail.