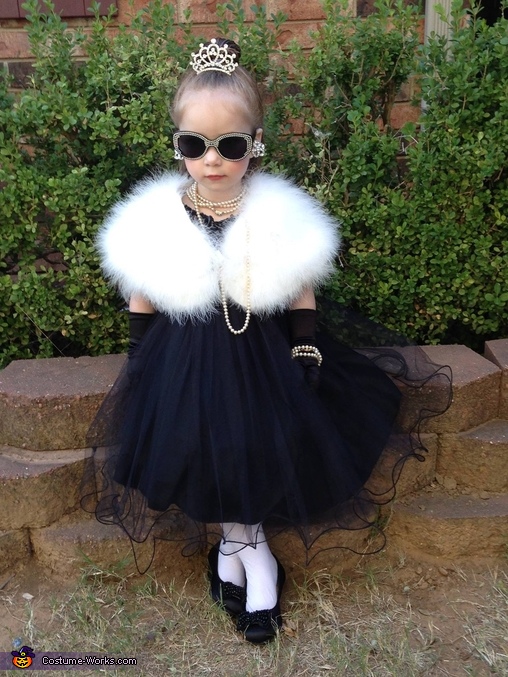 Audrey Hepburn Costume
A word from Diana, the 'Audrey Hepburn' costume creator:
This is my granddaughter Evelyn. I came up the idea, and started looking for accessories.
Found the dress on Zulily, and the fur wrap on Amazon. Just used the Internet to find most everything. It was great fun, and my Granddaughter loved it!