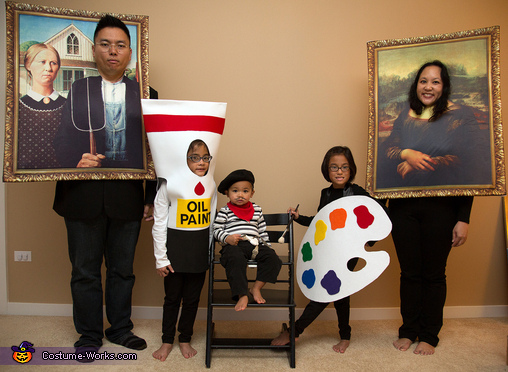 The Master Painter, His Tools, and His Masterpieces
A word from Marcel, the 'Masterpiece' costume creator:
We like unconventional themes. So, we found cool painting costumes for us, the parents. We built around it and made a tube of paint and a paint palette for our twin girls. We finished the theme by dressing our son as the Master Painter. We chose to make him look French to make it as funny as possible.