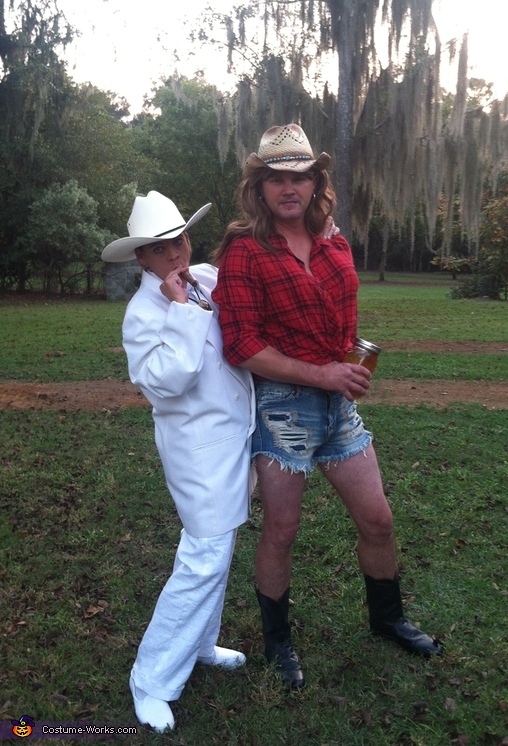 Boss Hawg and Daisy Duke
A word from Stacie, the 'Boss Hogg and Daisy Duke' costume creator:
Bart is dressed as Daisy and Stacie is dressed as Boss Hawg.
From the TV series The Dukes of Hazzard. Used clothes we already had so cost was minimum. Only thing purchased was Daisy's wig.