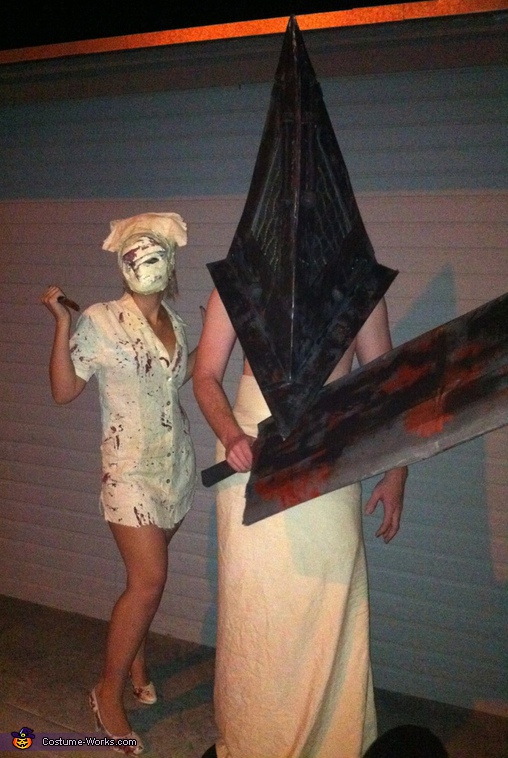 our silent hill costume
A word from Kylie, the 'Silent Hill' costume creator:
My costume (Kylie) is the nurse from Silent Hill and my boyfriend (Caleb) is pyramid head also from Silent Hill, we where watching this movie and thought this would be the best, scariest costume to make! Took us a a month to make, his knife and pyramid helmet are made from cardboard and a lot of hot glue, the dresses and cloth is from good will and tea dyed. The nurse mask is mad from paper mache. (: it was kind of hard to make but turned out good in the end!