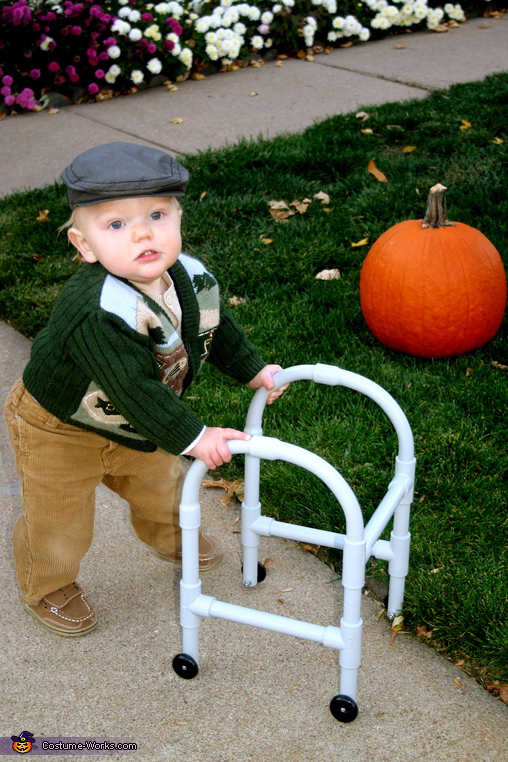 Jonah the little old man
A word from Jill, the 'Little Old Man' costume creator:
My 10-month old son Jonah was a little old man for his first Halloween. He's not quite walking yet, but was the perfect age to push the walker up and down the street. The walker was hand made out of PVC pipe, and outfit found from thrift stores. We all had a blast with this costume!

Video: