Zombie Lou Who Costume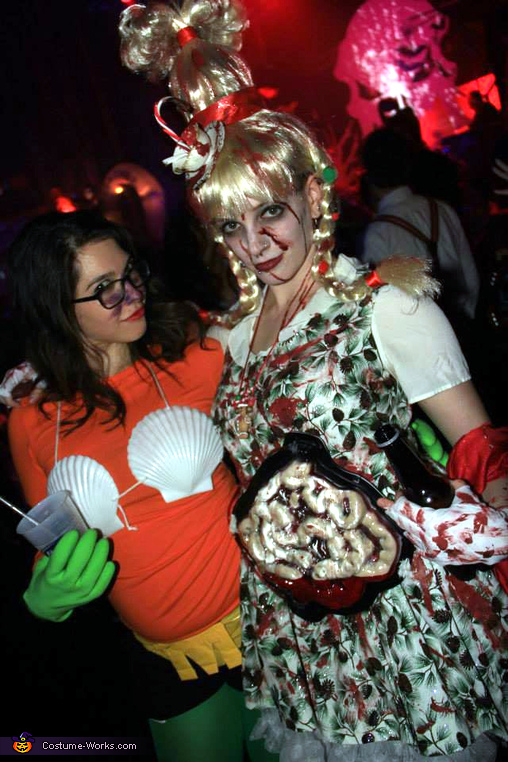 Dynamic under the sea and dead duo.
More views:
(click to enlarge)
A word from Erin, the 'Zombie Lou Who' costume creator:
The best picture taken of me happened to be with my friend who was barnacle boy but I am the one entering! I had been thinking of doing a Cindy Lou Who costume from the Jim Carrey version of The Grinch for about 2 years. As I started to pick up the pine cone fabric for my home-made dress and the candy canes and blonde wig that I altered to stand up, I realized that this costume was meant to be zombified. I gathered zombie accessories as well as well as christmas accessories and used a bit of my own clothing (such as the undershirt) and began cutting, hot gun glueing, sewing, painting and everything else in between. On the first night I wore it out I was regular Cindy Lou Who but the second night I had become a zombie with glorious intestines spilling out and blood all over. Overall the cost was about $50 (I already had fake blood, white stockings, and the silver ornament earrings) but you can't put a price on beautiful gore!