Zombie Doll Costume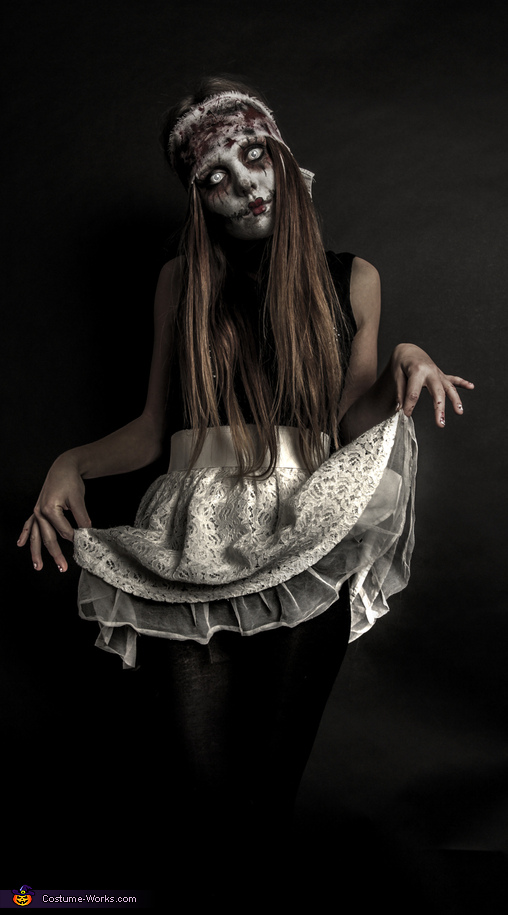 ZombieDoll
A word from Amanda, the 'Zombie Doll' costume creator:
Dresscode: Zombie
Had a halloween party at my school so I decided to be a doll-zombie. I took an old ballerinaskirt from home, an ordinary black shirt and black leggings under the skirt.
I used:
White makeupcream to the face.
Powder and black eyeshadow around the eyes.
Black eyeliner on the cheeks.
Red lipstick on my lips.
White lenses.
I took a bandage and painted it red and black with nailpolish and a black eyeshadow.