Yo Gabba Gabba Muno Costume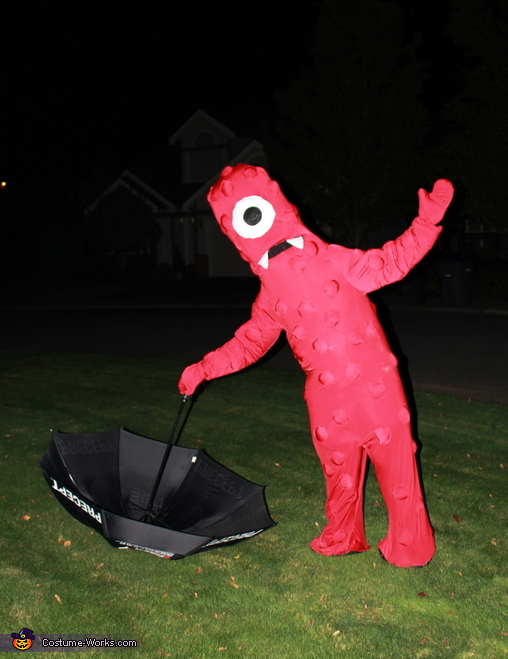 Muno (Yo Gabba Gabba)
More views:
(click to enlarge)
A word from Lance, the 'Yo Gabba Gabba Muno' costume creator:
We are big fans of Yo Gabba Gabba! We especially love Muno, and my husband doesn't LOVE dressing up unless he has a say on what he is...so this year I let him pick. He picked Muno, and I had my work cut out for me!
We bought some foam and started forming the head and body, and it was tough but we got a cylinder and a domed cylinder somehow...cut out a mouth, and cut cardboard circles for inside the black pleather bottomed feet. Using a stretchy dance fabric, we sewed a body, stretched it over, cut feet out of the bottom, and sewed it up, velcro up the back. We sewed a circle "eye" pillow and glued more black pleather on that. The "bumps" all over Muno was the real time consuming part. I cut and stuffed and sewed red circles over and over and over. I didn't even have enough time to make my own costume but it turned out so awesome and my husband was so happy with it!