X-Ray Costume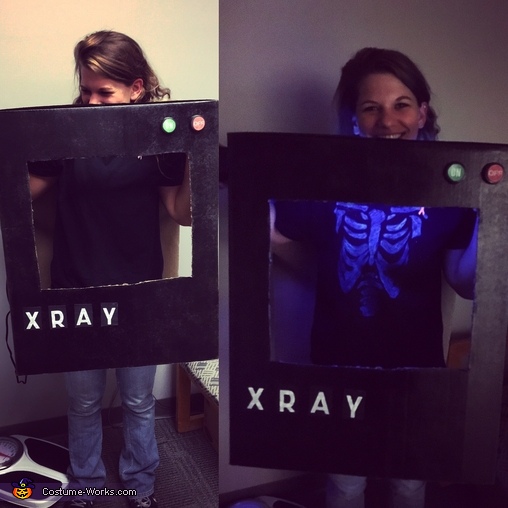 Probably the most creative thing I've done in my life
A word from Randi, the 'X-Ray' costume creator:
I work as an x-ray tech and so thought it would be super appropriate to dress up as an x-ray to work on Halloween!

Surprisingly enough, I was able to put this whole thing together in just one night! Long story short: I found a cardboard box and was able to cut some holes in it for my arms and head to fit through. I spray painted it black and bought a black t-shirt, invisible ink pen, and a black light. I drew the skeleton on the t-shirt with the invisible ink (EXTREMELY hard to do since you can't exactly see what you're doing!) I then used some bottle caps for my "on" and "off" buttons. When you touched the "on" button, I would flick the switch on the black light and boom! the X-ray is taken and the invisible ink would show up under the light!