WWII Kiss Costume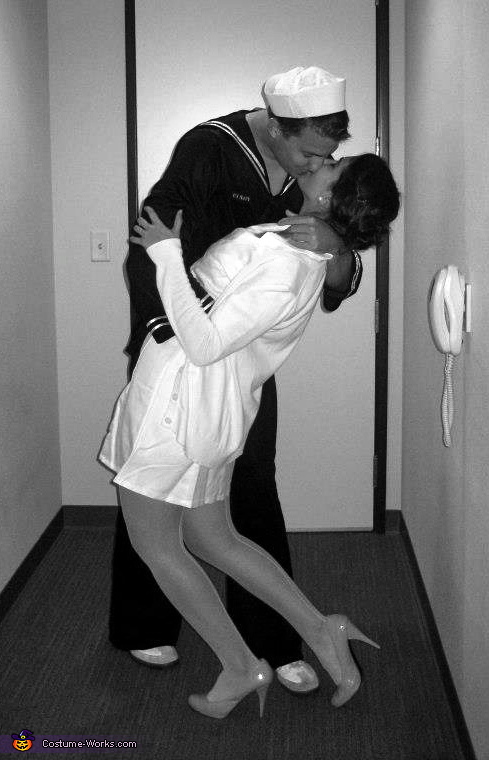 Our costume with the kiss!
More views:
(click to enlarge)
A word from Andria, the 'WWII Kiss' costume creator:
This is me and my boyfriend as a WWII sailor and red cross nurse. We are imitating the VJ Day Kiss from 1945 in Times Square, NYC. Here is a link to the picture: https://en.wikipedia.org/wiki/V-J_Day_in_Times_Square

We found him a vintage looking sailor costume and I had a button down white dress, with back seam stockings and neutral shoes. Did my hair and makeup like 1940s women.

This is a great costume for couples, and you get to dip and kiss all night!