Wreck-It Ralph and Vanellope Costume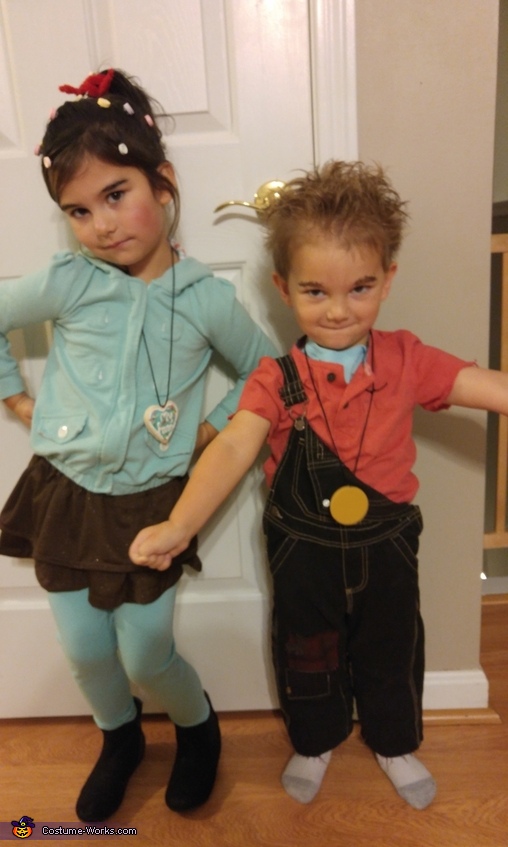 Together
More views:
(click to enlarge)
A word from Megan, the 'Wreck-It Ralph and Vanellope' costume creator:
My 2 year old son Jase is Ralph and my 4 year old daughter is Vanellope both from Wreck it Ralph. They love the movie.

Both of their outfits are clothes they've worn in the past. The skirt and tights on Vanellope were the only things new. My mom made the skirt and I purchased the tights from Wal-Mart for about $4.

My daughter was most excited about Vanellope's hair. I hot glued smarties and sweet tarts to bobbipins. The red licorice is pipe cleaners. She has black eye brows with eyeliner and her hair has a bit of black hair spray. She also has an oven baked dough necklace.

My son was most excited about his spikey hair. I gave his shirt sleeves rough edges with scissors. He has darkened eyebrows with eyeliner as well. Ralph also has a baked dough necklace.

I was worried their costumes would be too plain, but they really wanted them. I wanted to make them happy so I gave it a shot. I am so glad I did because I love the end result. They totally feel the part!