Witch Doctor Costume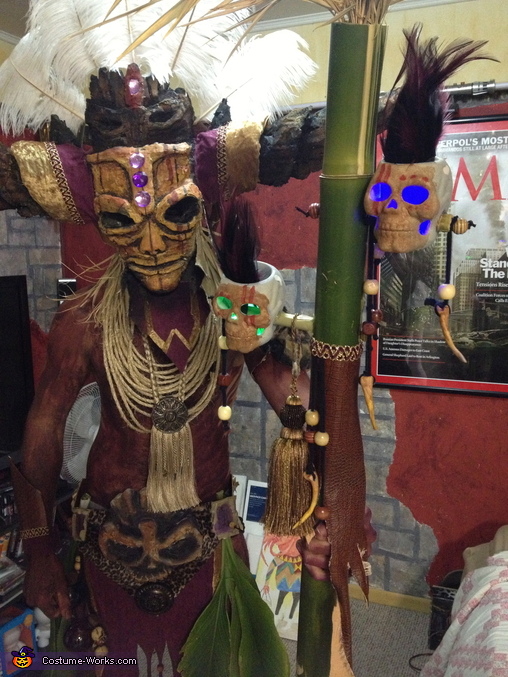 Finish!!!! thanks!!! hope you like it!
More views:
(click to enlarge)
A word from Andrew, the 'Witch Doctor' costume creator:
YES!!! So glad to be back on this page witting this to you guys. Here is my Costume that I made for this years Halloween Hope you guys enjoy this took me many nights and days to complete. I am wearing this costume and the idea came from a video game that I have taken interest in. Its the witch doctor class on Diablo 3. The costume is 100% hand made and has a twist on it that makes it custom and original. Must say im very excited in the detail that I accomplished on this cosplay. If your feeling sick from all the candy call the DOCTOR!!!!