Witch Cat Costume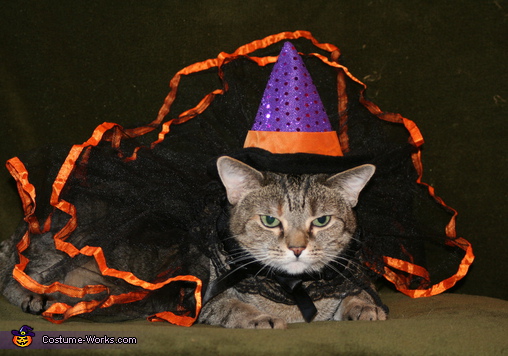 Tassy the Witch
This is Tassy in a Witch costume. Cindy sent us more photos of her beautiful cats: Muffin the Pirate, Salem the Pumpkin Cat, Simba the Jester, Nakita the Witch, Rascal the Cowboy.
A word from Cindy, the 'Witch Cat' costume creator:
My cats humor me by dressing up in various holiday attire! All of my cats are feral cats that I have tamed from the wild and given them the life of luxury, I have 8 in total.