Willy Wonka Nerds Candy Costume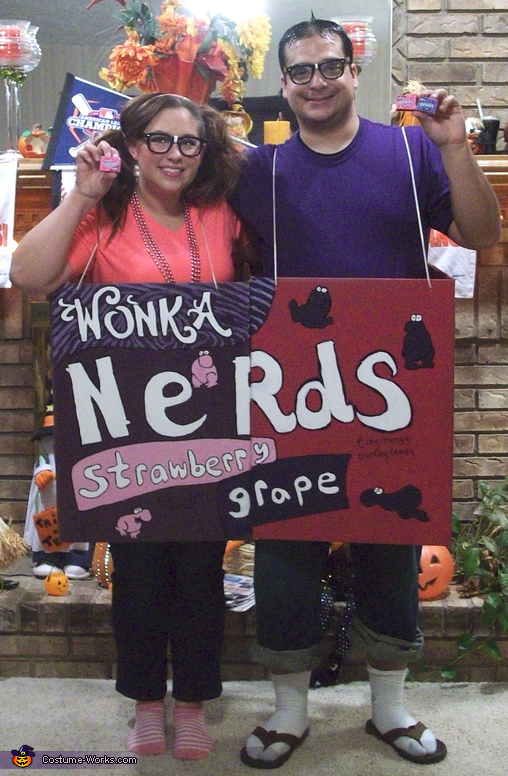 Real Life Nerds!
More views:
(click to enlarge)
A word from Victoria, the 'Willy Wonka Nerds Candy' costume creator:
My fiancÚ and I made our own Willy Wonka Nerds Candy costume. We wanted to have a couple costume, but wanted something fun and unexpected. We both love Nerds Candy and put our nerd heads together and this is what we got! It took some creativity to build the boxes, draw, and paint but well worth it. We used two cardboard boxes, spray paint and normal paint, and string. My fiancÚ spray painted the boxes and I free hand drew the Nerds design. We finished the look by buying Nerds Candy, and dressed up as nerds. The cost was under $60. What cost the most was the spray paint and normal paint. The cardboard sucks up a lot of the spray paint so we needed at least 4 cans total. We got the spray paint and normal paint from Michaels. We bought the cardboard boxes/string at Menards. Total time spent on making the costume was about 2 days. My fiancÚ and I had to constantly be next to each other to get the full effect of the costume and also it is hard to sit down. But it was well worth it and a fun project to make together!