The White Rabbit Costume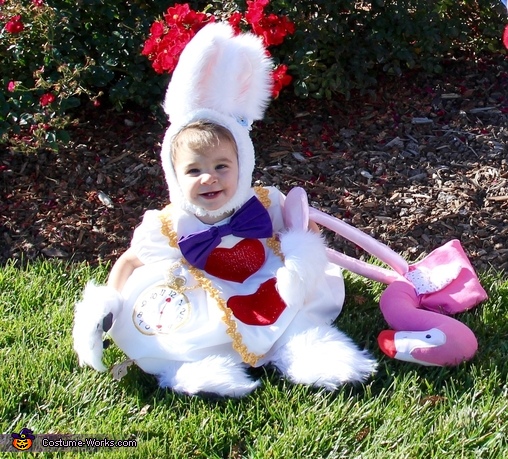 Do you play croquet?
A word from Eileen, the 'The White Rabbit' costume creator:
Natalie (19M) The white rabbit from Alice in wonderland. My Aunt made everything but the tights. She hand painted the clock on the dress and even made furry feet, gloves, ears, and a bunny tail. We saw the idea for the dress on line and thought it was just so cute and clever. It takes us a few months to decide on a costume idea for both my girls and I love themes. We picked this theme because we thought Natalie would make an adorable white rabbit.