Where's Waldo? Costume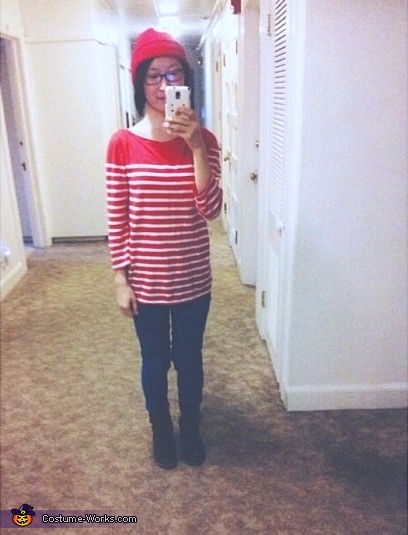 Where's Waldo?
A word from Irene, the 'Where's Waldo?' costume creator:
I haven't dressed up for Halloween in the longest time and I thought this would be a great idea because I wouldn't feel like standing out, even though the colors of my costume do...haha. But then my friends could look for me on my college campus (University of Oregon) and say 'I found you, Waldo!' Also, I had all the components (except for the striped shirt that I borrowed from a friend) I needed for this outfit.