Where the Wild Things Are Family Costume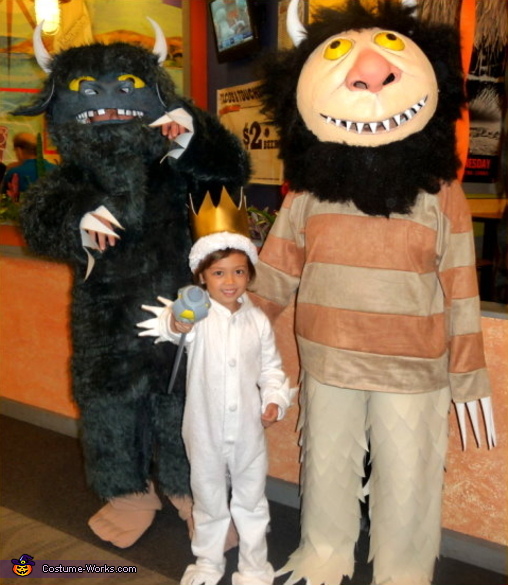 Where the Wild Things Are Family Costume
The creativity of everyone this year is just AWESOME! Ü
Here is a group fashioned after the Book, rather than the movie. Helena/Mom is Carol... Daughter Nyssa, 5 yrs. old, is Max... and The Bull is Hubby/Dad, Johnny.
Helena made these Costumes herself. She used Acrylic Paint to get the great face coloring.

Aloha Helena!
Thanks for your entry.
Fantastic Costumes!