Weeping Angel Costume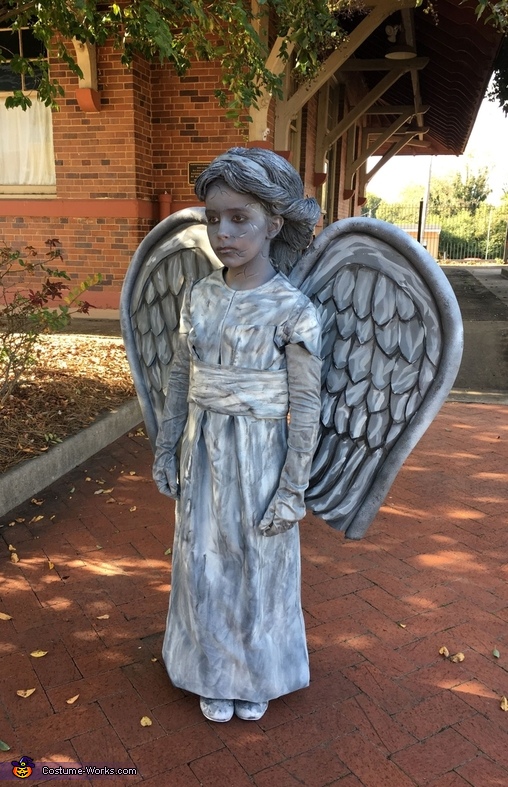 Concrete Angel - Weeping Angel
More views:
(click to enlarge)
A word from Laura, the 'Weeping Angel' costume creator:
My 9 year old daughter, Jenny, dressed as a Concrete Angel (Weeping Angel) for Halloween. Each year we enjoy creating a unique costume. This year we decided on a Concrete Angel. She was the hit of Halloween in our community. She played the part very well. Many people did not realize she was an actual person until she wiggled her fingers or moved her eyes.
The cost to construct the costume was approximately $75 dollars. We began the process by purchasing a dress and boots at a local thrift store. Then I altered the dress to fit her. The wings were constructed of foam poster board cut into the shape of the wings, with feathers cut out of foam sheets which were hot glued to the wings. Pipe insulation was used to cap the top of the wings. Velcro strips were added to make the wings easily removable. The wig was made with yarn sewn to a wig cap. The pedestal was made with a bucket and 2 pool noodles. Everything was then painted using black, white and gray spray paint. I painted with a brush to give it the concrete look.
I truly enjoy us working together on her costumes and making memories.