Wednesday Addams from the Addams Family Costume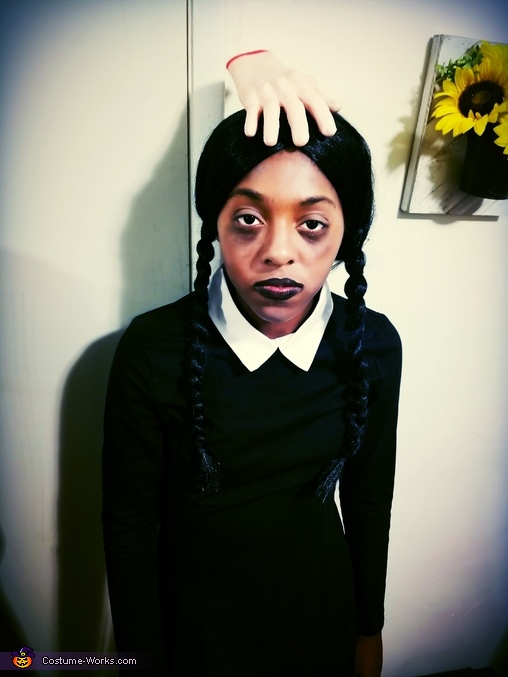 My favorite picture of my costume!!!
More views:
(click to enlarge)
A word from Calia, the 'Wednesday Addams' costume creator:
I'm wearing this costume, and my name 8s Calia Scott!!! Well I was having a hard time to figure out what I wanted to be for Halloween. Then my mom had the idea of me being Wednesday Addams from the Addams Family and I never thought of that one! Ok how to be this costume, first I ordered the dress, but you are more than welcome to make it your self especially if your a great sewer!! Next find a long black wig or spray/dye your hair black. Then you want to have black shoes (I prefer Black "Marry Janes" but I had black high heels.). Ok next all you need is white or close to white makeup, black makeup, black lipstick, black or white nail polish(optional), and lastly a hand to go wherever you want and also (optional). And that's it, everything about my costume!! Oh and I'm 14 years old, I live in Bakersfield, and I love animals, drawing, art, playing, travel and a lot more. Ok byeee!!!