Vlad III Dracula Costume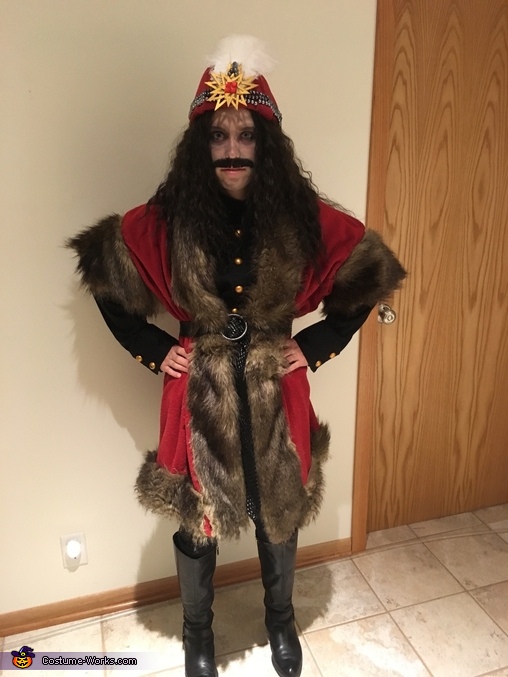 Vlad III Dracula, ie Vlad the Impaler
More views:
(click to enlarge)
A word from Chelsey, the 'Vlad III Dracula' costume creator:
Who could be scarier than a man who impaled an estimated 80,000 people?

I made my Vlad the Impaler costume for a Vampire's Ball, considering he was the inspiration for Bram Stoker's Dracula. I bought a red robe and cut it down to my size and added false far trimmings. With the extra robe material a made the hat and added beads and the feather headpiece. With the wig and a Zappa style mustache, I made a pretty convincing Vlad, don't you think?