Vampire Princess Costume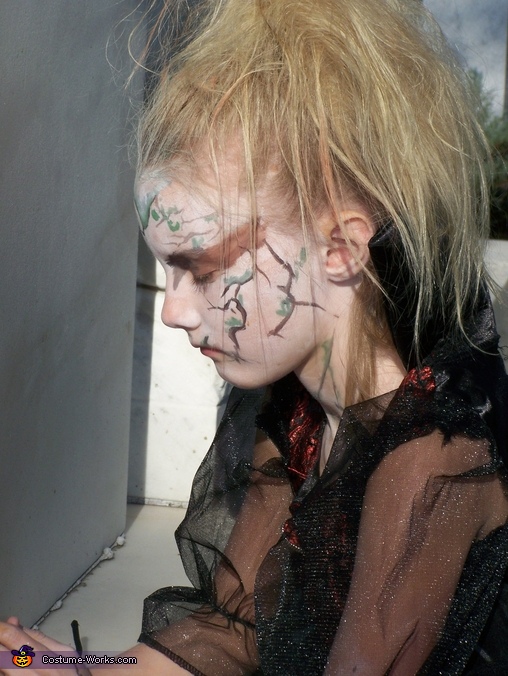 Say your prayers she never finds you
A word from Michele, the 'Vampire Princess' costume creator:
What do you do when your little girl tells you she wants to be a princess for Halloween? Smile right? Well what about if she says a Vampire? You still nod thinking that is the thing these days. But what if she says she wants to be a Vampire Princess? Then what do you do?
If you are like me and my little girl you hunt down a really cool Gothic style dress in black and reds and then you tease up your ponytail and get painted up like you are ancient with cracking skin still covered in places with green slime and go out to terrorize the town. She enjoyed it and I really liked how it turned out.