UPS Delivery Man Costume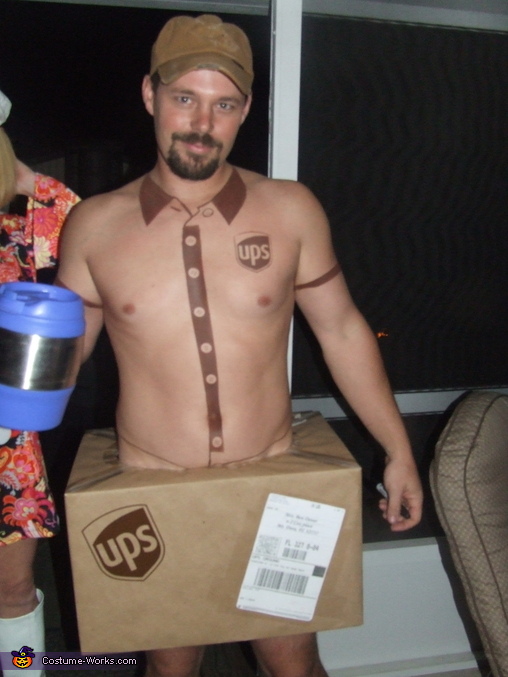 Package for you!
A word from Aaron, the 'UPS Delivery Man' costume creator:
I HAVE A PACKAGE FOR YOU!
All you need for this is a box, wrap it in package paper, print off a shipping lable with a funny return and senders address. Add a brown hat and shoes. for the shirt i do airbrushing so i painted the colar and ups patch.