Unmasked Kayle Costume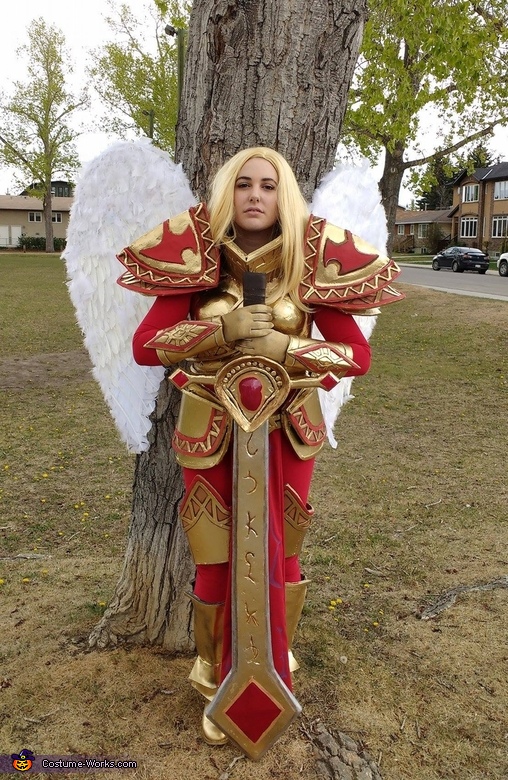 Unmasked Kayle Costume
A word from Hawley, the 'Unmasked Kayle' costume creator:
Hey everyone! My name is Hawley and I am a University student who recently got into the world of cosplay. I made this costume to wear to Calgary Comic and Entertainment Expo! The character is Kayle from League of Legends and it is by far the most difficult costume I have ever constructed.
All the armour has been created through the use of Craft foam, EVA foam, and Worbla! The wings are made from a PVC pipe skeleton with feathers hand glued onto it. I constructed a harness that would hold the wings up and attach it to my chestplate. The wingspan reaches about 6 feet and it took me about 2 weeks to build.
The stress, sweat and hot glue burns were totally worth it. I hope you enjoy :)