Traveling Circus Costume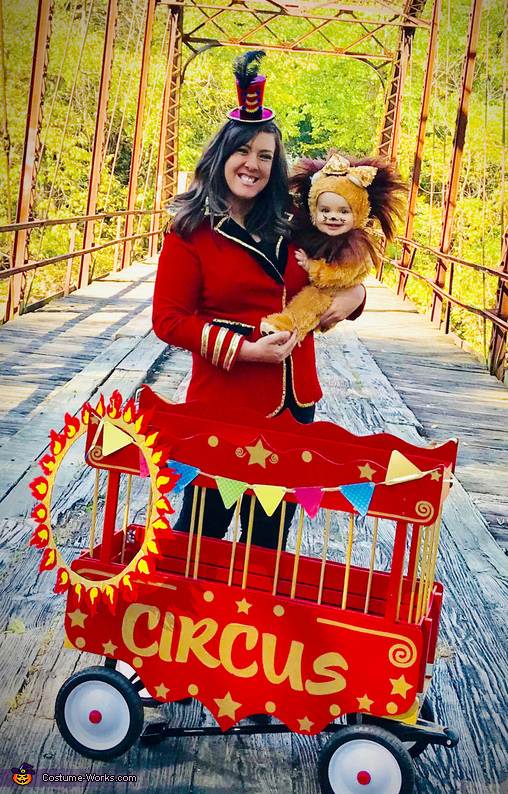 Holding my precious lion.
More views:
(click to enlarge)
A word from Jennifer, the 'Traveling Circus' costume creator:
My 10 month daughter and I with our two woman traveling circus. The lion costume was used and I cut off the mane hair and sewed on 2 packs of hair extensions by hand, handmade bow. The lion tamer was originally a solid red thrift store jacket. It was decorated with, sequins, fabric, many gold embellishments, cardboard, fabric glue, hot glue and thread. The ring of fire is cardboard, paint, felt and hot glue. The wagon was used to be transformed to a lion cage took, dowel rods, various wood, paint, screws, gold cardboard, scrapbook paper, ribbon, modge podge, glue stick, drills and cricuit cutter. Many hours of work but my daughters 1st Halloween made it all worth it!!