Transformer Optimus Prime Costume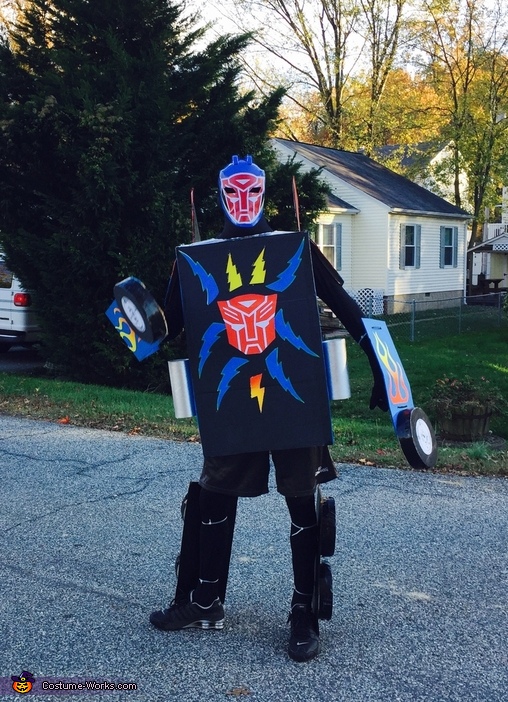 Optimus Prime transformed 1
More views:
(click to enlarge)
A word from Christopher, the 'Transformer Optimus Prime' costume creator:
Chris Lang Father of six is wearing this costume ! The idea came from my son watching cartoons about a month before Halloween and my son said how cool would that be to make that a Halloween costume . So we started collecting boxes and using mostly recycled material we did have to purchase some tape and lights. We used tissue paper for the flames we had silver paint from the previous project the only thing we really had to put money into was the lights.
It was a complex project but once we got the base boxes taped together everything else was mostly decoration it was hard to angle the box to look likie a windshield but as soon as that was done everything else came together . We thought about using actual wheels but decided to go with the Styrofoam instead and used black tape on the edges and then we just use a print out of a tire rim.
This costume cost right around $24 and that includes tape, the sets of lights and zip ties !