Tow Mater the Tow Truck Costume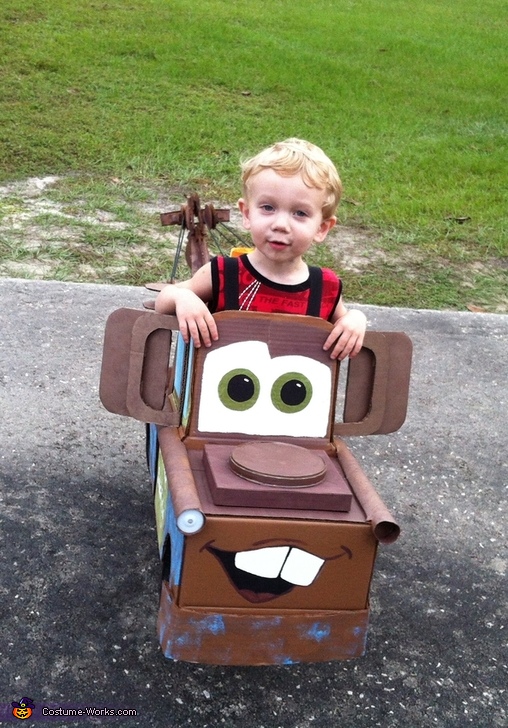 Paul wearing Mater
More views:
(click to enlarge)
A word from Christy, the 'Tow Mater the Tow Truck' costume creator:
My 2 year old son asked to be "brown Mater" this Halloween. My husband and I searched for a costume to buy and found nothing worth buying… so we decided to create our own.
My husband used a few boxes and several paper towel tubes for the actual truck base. I added the rope and the "headlight" (one of the battery powered candles). I then did all of the painting and aging of Mater.
I am glad my husband did the design, if I would have it would not have been as detailed and I really think that helped set this off :)
Plus, my son was and still is in love with his costume!