Tornado Disaster Costume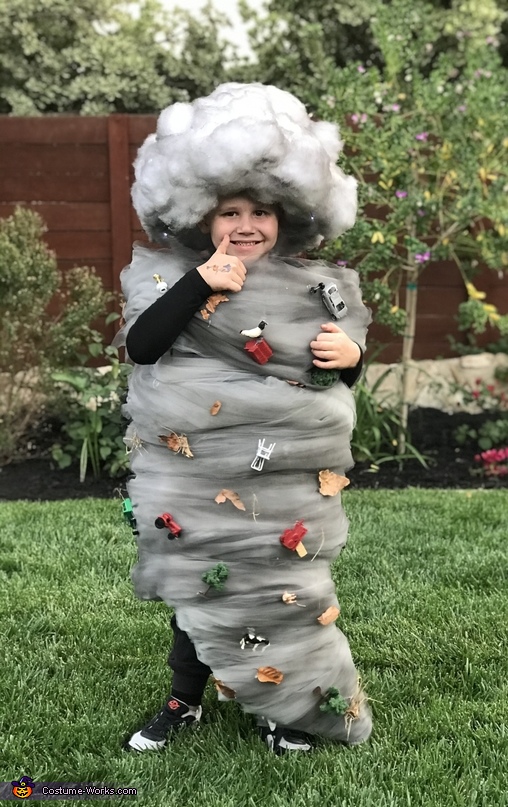 Tornado Disaster Costume
More views:
(click to enlarge)
A word from Erin, the 'Tornado Disaster' costume creator:
Our 5 year old is interested in natural disasters... he loves learning about tornados, hurricanes and tsunamis. Given what a disaster 2020 has been, we thought a tornado costume would be fitting for the occasion.

I used a tomato cage for the frame of the costume. I removed the rear steaks, and formed the front steaks into a funnel formation. To give the tornado form, I wrapped the metal in foam pipping wrap from Home Depot, then held the foam in place with electrical tape. The foam pipping gives the costume dimension. Next I bought about 30 yards of tulle and wrapped the cage... I used a glue gun to hold the tulle to the foam. Last I sprayed the tulle with gray spray paint, then added the figurines, and some nature from outdoors. To complete the costume we needed to add a cloud. I used an old hat and glued batting to form a cloud, added battery operated flashing Christmas lights, then sprayed the batting with gray paint.