TMNT Raphael Costume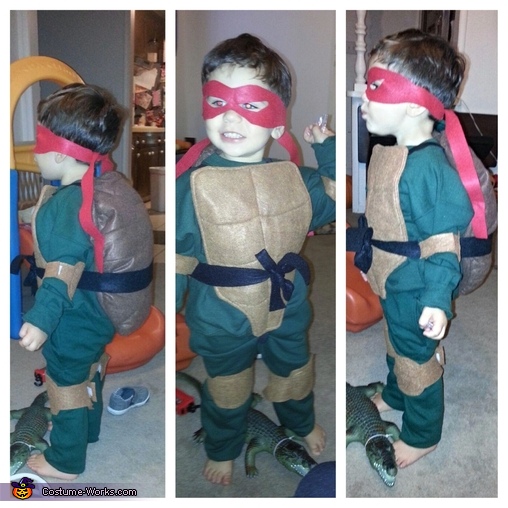 TMNT Raphael
A word from Melissa, the 'TMNT Raphael' costume creator:
Chance is my 2.5 year old son who thinks HE IS RAPHAEL!! He carries a pair of sais every where all day and even sleeps with them. There was no question as to what he was going to be for Halloween.

Raphael: felt by the yard was used for the red mask, elbow & knee pads, shell (front and back), & the belt. I drew my own patterns and sewed all pieces.

Forest Green Jerzee sweats & sweat shirt were the only items store bought.

Raphael is not complete with out two sais.