Tinkerbell Costume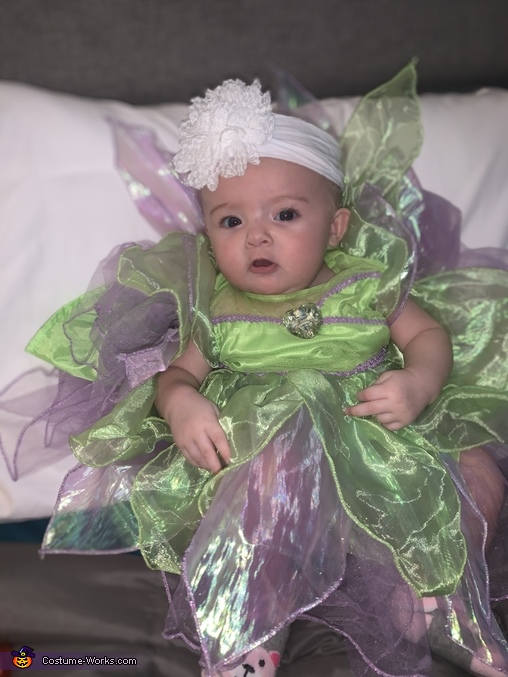 Tinkerbell Presley from Orlando, FL
A word from Roni, the 'Tinkerbell' costume creator:
Hello! I am "Tinkerbell" Presley.
I am 4 months old and the happiest, smilingiest, giggliest baby you will ever meet. My Mommy is Tayler and my Daddy is Taylor.
I live in Orlando, FL and I love mashed potatoes.
Living in Orlando where Disney World is located I am a Tinkerbell-in-Training. Someday I hope to earn my wings and Pixie Dust Pouch but for now I have already sprinkled some magic on my family this 2020 year making it the best ever when I arrived on May 30th.