Tim Burton's Corpse Bride Costume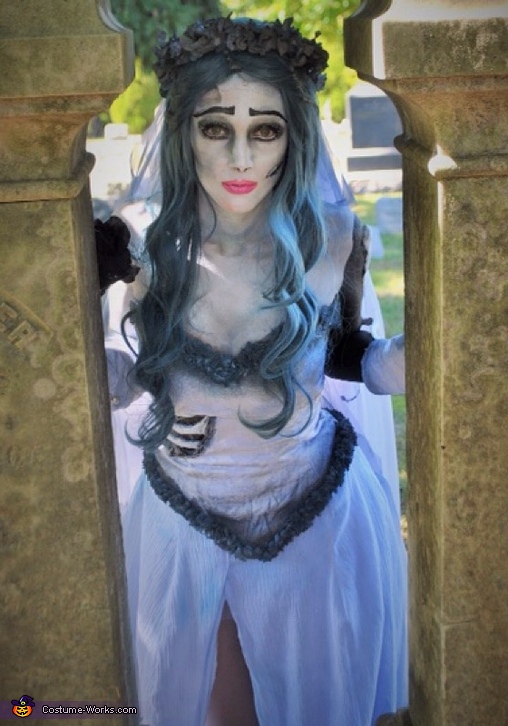 Tim Burton's Corpse Bride Costume
More views:
(click to enlarge)
A word from Amanda, the 'Tim Burton's Corpse Bride' costume creator:
I am the one wearing this completely homeade costume. The dress is made from scraps of a cut up wedding dress, sewed together to match my body perfectly. The skirt is made of dyed fabric. The veil crown and the boustier lining is made of flowers from ac Moore, which I spray painted to match the color of dead flowers. The veil is painted to match the skirt. To paint this, I took a squeeze bottle and went over chalk traced lines to make the swirls. I spray painted the ombré bottom. The makeup is self applied.
This costume has taken me nine months to make! Costumes are a huge part of my life and it is truly something that I have discovered that I enjoy doing. The entire year is Halloween for me! Happy Halloween.