Candy the Tigeradore Retriever Tiger Dog Costume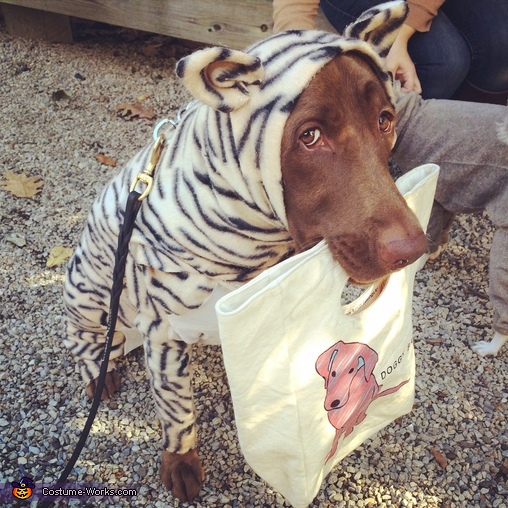 I know. I'm cute. Just give me the cookies already!
A word from Jennifer, the 'Candy the Tigeradore Retriever' costume creator:
My chocolate lab, Candy is dressed up as a tiger! She is all ready to go trick-or-treating, and always carries her bag around! I handmade this costume just for her! She is extremely patient, and stands still for hours (with little cookie breaks here and there!) while I drape fabric over her, mark, measure, cut, pin, stitch and try it on her! She a such a good sport! Her most favorite part of dressing up is not the costume though, it's the awwww's, how cute's and definitely the treats! Passers by love to stop and take photos with her! What should we dress her up as next Halloween?!