Three Headed Chihuahua Costume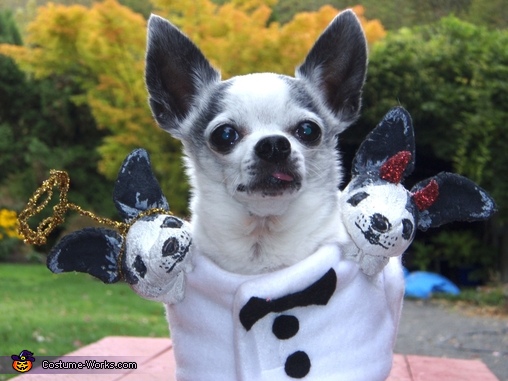 Will he pick devil or angel?
A word from Shannon, the 'Three Headed Chihuahua' costume creator:
My chihuahua odie. He is a typical chihuahua and never knows weather he should be good or bad. He may just be somewhere in the middle. I had seen a picture of a three headed animal costumes and wanted to see if I could make one for my little devil. It is made with recycled beanie babies, fleece, wire and fabric paint. I just made it up as I went. I think it really show odie's inner turmoil.