Thing 1 & Thing 2 Costume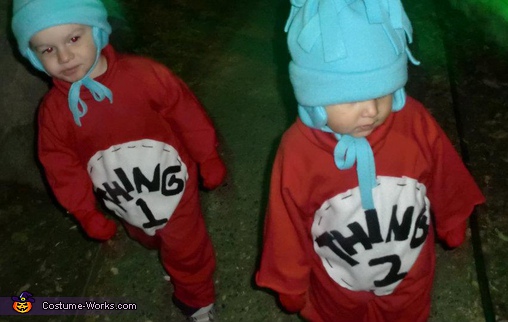 Thing 1 & Thing 2 Costume
More views:
(click to enlarge)
A word from Kelly, the 'Thing 1 & Thing 2' costume creator:
I was trying to figure out a cute idea for Halloween costumes for my 2 yr old twin boys, when Cat in the Hat came on public TV. I knew I had some scrap material I had planned to make crib sheets with but never used. So I got out my craft bag, a pair of pajamas, sissors, wax paper and got to work.
I was so excited, I worked on them instead of my housework and my hubby wasnt pleased. Then once I finished them I also thought as I was cleaning the house, "was it worth" YES. They looked so cute in their outfits that I couldnt stop giggling.