The Yip Yips Costume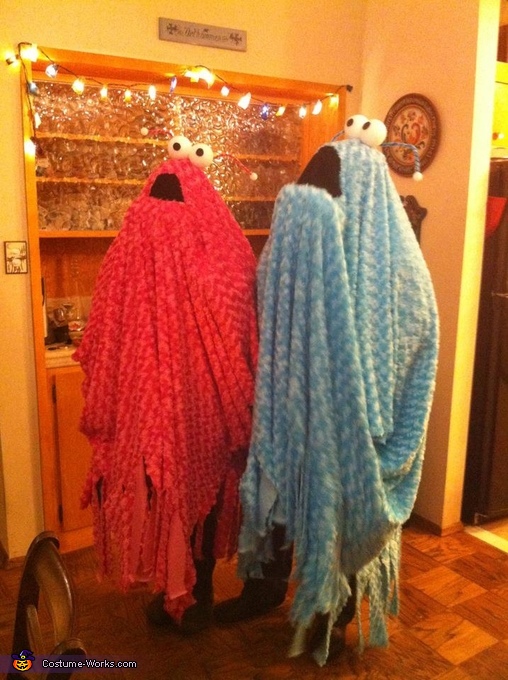 Yep, yep, yep, yep, yep, yep!
A word from Jenifer, the 'The Yip Yips' costume creator:
My husband and I decided to go as the Sesame Street Yip Yips this year for Halloween. I found basic instructions on instructable and then tweaked them a bit. I used 3 yards of "curly" fleece for each costume and affixed the eyes and antennae with hot glue. The mesh around the mouth-hole was the biggest challenge to sew on, but what a fun costume! Everyone loved it!