The Merry Old Land of Oz Costume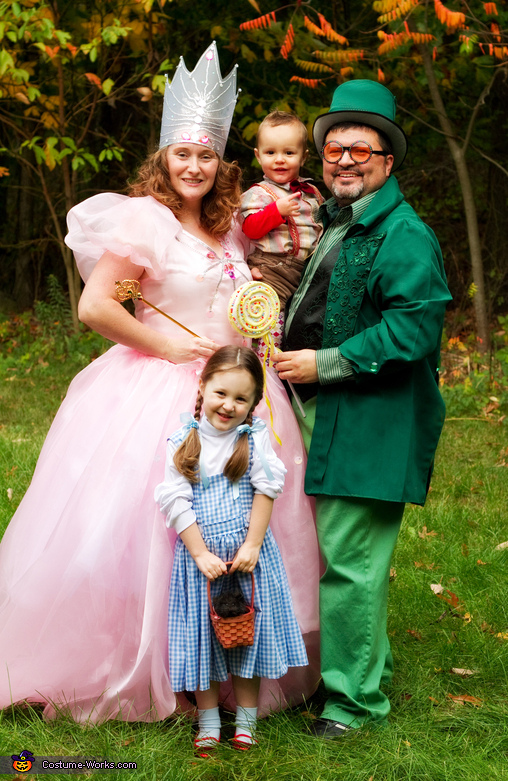 The Merry Old Land Of Oz!
A word from Russell, the 'The Merry Old Land of Oz' costume creator:
"A ruby red gingham clad girl from Kansas (and her little dog too), a representative from the Lollipop Guild, Glinda (the "Ga" is silent) the brilliant seamstress, and the Wizard (with a nice camera), welcome you to the Merry Old Land of Oz. Happy Halloween 2013!"

We've been wanting to do a Wizard of Oz theme for almost 5 years, since I had a work trip to Kansas just before our daughter was born. We didn't know if it was going to be a girl or boy, and was so tempted to buy a baby gingham dress (along with the Toto/basket), but held off on the dress.

Mostly items purchased from second hand stores and some fabric stores, all expertly crafted by our own Glinda. A couple of props from a Halloween store (hat, wand, lollipop), and Toto/basket from a touristy spot in Kansas.