The King of the Goblin's Ball Costume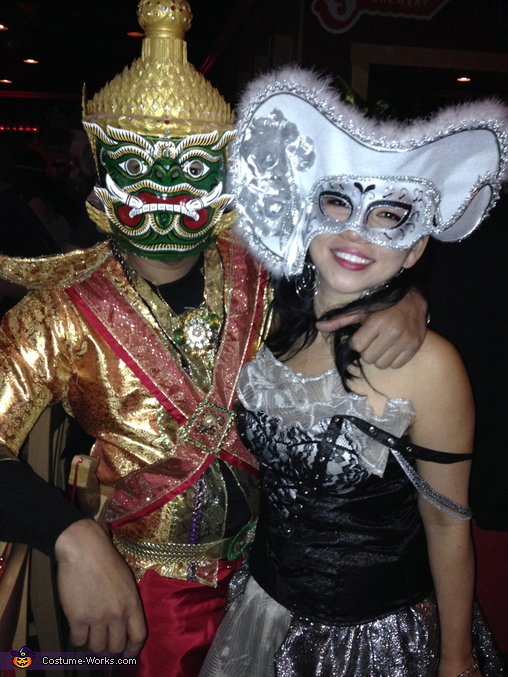 belle of the ball
More views:
(click to enlarge)
A word from Hanh, the 'The King of the Goblin's Ball' costume creator:
I made both these costumes. His costume is made out of orange and gold silk with old christmas decorations for details. The red pants are made out of last years leftover materials of a Cruella Devil costume. The head piece is a paper-mache mask of a Cambodian godlike monster. He represented a creature out to take beautiful things.
My costume is suppose to be of Sarah Williams from the Labyrinth. She is attending the Jareth's Goblin Ball. This outfit was made from two type of materials. One with a shiny silver face and black underneath. The other is made of a delicate sheer material that looks weblike. The little details are also from old Christmas ribbons. The underskirt is found at a flea market. Both costumes are hand and machine sown.
We wore it out to Salem, MA and had so many great reactions. Lots of people stopped to take our pictures and complemented on our outfits. Some said it was the best they've ever seen in years! It was great to have such good feedbacks.