The Big Bad Wolf Costume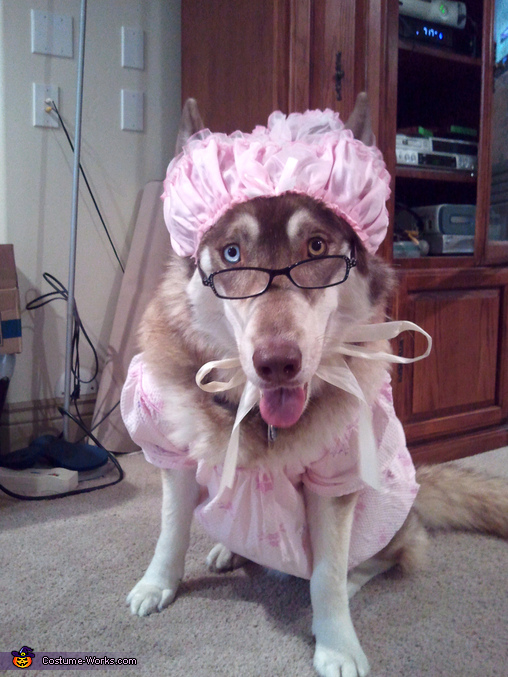 The Big Bad Wolf Costume
A word from Jessica, the 'The Big Bad Wolf' costume creator:
Ares, my siberian husky malamute mix kinda has the appearance of a wolf but obviously is not. We are always getting comments and questions about it wherever we take him. So it has turned into a bit of a joke.
He always sits in the front yard on Halloween dressed up and the little kids like to come pet him and think its so funny to see a dog in a costume, and he loves all the attention.
I had seen a picture of a dog dressed in a wolf costume online and that got me thinking that i could totally do something much better! So Ares was the big bad wolf, disguised as grandma, and i was little red riding hood. everyone loved it!