The Walking Jett Costume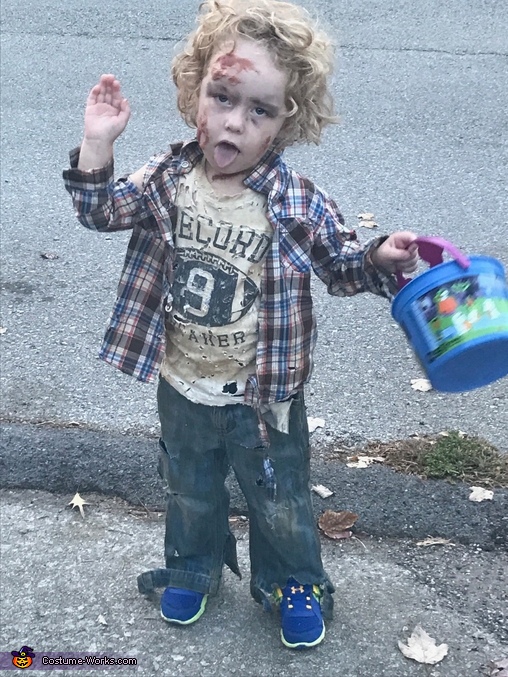 The Walking Jett Costume
A word from Kristy, the 'The Walking Jett' costume creator:
This is my 3 year old son Jett. He got the idea from The Walking Dead of course. (no, we don't let him watch the show)
Hair: Sprayed heavily with hair spray and teased.
Makeup: Zombie makeup kit from target
Clothes: Button up, Sleeveless t-shirt, and jeans. I soaked them in coffee for about 12 hours then laid them out to dry. Once dry, I took a shaving razor and dragged it across each shirt making holes and the edges ragged. (you will need more than one razor as they will wear out) Also for the button up I cut some buttons off, ripped one of the sleeves at the shoulder, cut/ripped the pocket, and cut several pieces so they would hang. For the jeans I cut holes with scissors, made them larger with my hands, and ripped the seams on the bottom of the jeans.